MARTIN'S COMPUTER SERVICES
Welcome to Martin's Computer Services. We are a company based in Castle Douglas in the South West of Scotland. We provide individuals and companies with technical support, computer maintenance, hardware and software upgrades, web design and
many other technical services.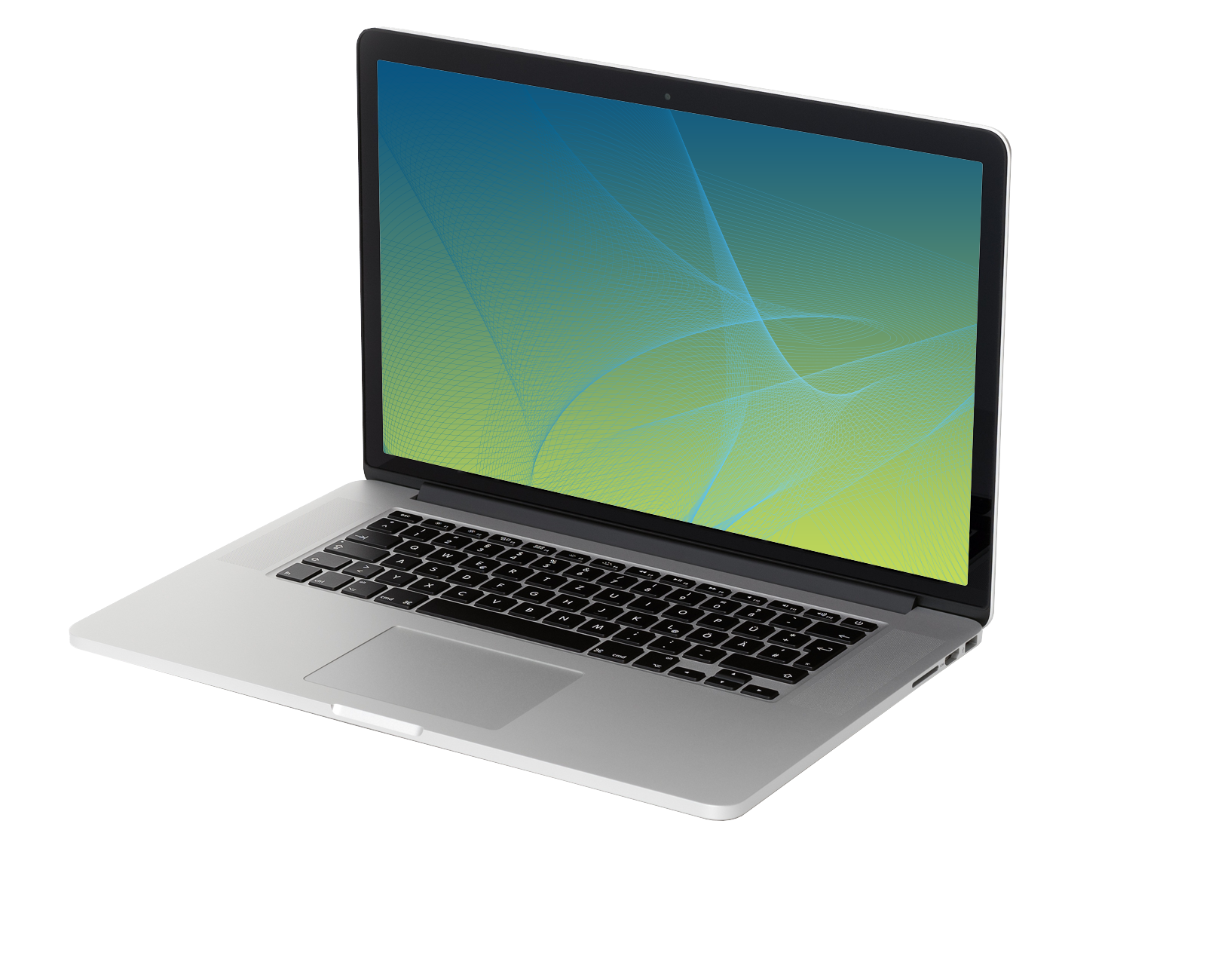 Computer Repairs & Upgrades
Martin's Computers specialises in computer maintenance, if your computer, desktop or iPad is damaged or is not performing well, you can get in touch with us.
We can diagnose, fix and order parts to have your computer in working condition as fast as possible.
If hardware is only faulty, we will try our best to revive it instead of ordering replacements for good conditioned components.
Network Installation
If your home has more than one computer in it, you'll probably want them all connected to the internet without tripping up on cables. Martin's Computer Services can set up secure networks in homes or offices using the newest wireless technology allowing you to share music, images and any other file with other computers tied to the network as well as having all computers connected to the same internet connection.
Laptop Repair
If your laptop breaks, you'd normally have to ship it to a large company and you'd have to pay for postage. You may not be able to get in contact with the manufacturers or technicians and you may be contemplating whether it was a good idea to even post it in the first place. Martin's Computer Services also perform laptop maintenance saving you money in the long run and allowing you to have a better insight of what's going on with your laptop.
New System Configuration
If you have just bought a personal computer or laptop, you may need it tweaked to suit your needs. Whether you need a
hardware change, protection against deadly virus and spyware, software or operating system installation, Martin's Computer Services will do it's best to help.
General Maintenance
Computers wear out; if your computer is not performing well  you may need an upgrade. Or maybe something's broken.
Martin's Computer Services can fix just about anything, we will diagnose the problem and professionally fit new parts or software should it be needed.
iPad Repair
If your iPad is faulty, we will diagnose the problem and professionally fit new parts or software should it be needed.
Anti-Virus Installation
A computer virus is a computer program that can copy itself and infect a computer without permission or knowledge of the user. Browsing the internet without anti-virus software can leave your computer exposed to a virus, although there are many types of virus, each one having a devastating effect, Martin's Computer Services will install, configure and update a variety of tools to ensure your computer does not suffer from a virus or malicious software. This includes antivirus checks and looking for potentially dangerous dormant viruses within your system and the removal of them. Don't lose your important documents or accidentally give delicate information to criminals, request a check.
Broadband Installation
I have yet to meet an individual who still uses dial-up internet connection. These old cables have been replaced with fibre optic lines, meaning users can experience the internet in lightning speed. Martin's have been in the field for long enough to know which internet service providers provide brilliant services to their customers. If you would like to experience the great speeds of broadband internet access, then allow Martin's Computer Services to configure your internet hardware and software. You'll be browsing your favourite websites and buying a range of wonderful items from around the world before you know it.
Data Retrieval
Data retrieval services are on the rise, with the introduction of new technology allowing users to store an even larger amount of data than before.
Often, customers will complain that important documents or family photos have been lost for many reasons. Small factors like timing can force files to be deleted on a camera or memory stick.
Martins Computer Services take pride in the fact that they make a difference; using specialist utilities and a lot of hard work we can retrieve those missing holiday photos or that important Microsoft Word document that's suddenly vanished from your hard-drive or storage device.
Testimonials
Here's what some of our customers have to say…
John has been supplying and servicing my computers now for a number of years, during which he has impressed me with both his computer knowledge and its various applications. For example, his home visits have provided much valuable instruction at a level I can understand… and without overloading me with too much information.
During a recent 'spring clean', he has upgraded me from a cable to a wireless Broadband connection which now enables me to link up to the Internet from the comfort of my armchair. As an OAP with back problems, this development has been a hugely welcome. Thank you, John. John T., Scotland
Hi John, just to wish you a happy new year and to thank you for your help in the past all computers are working great. Kenneth Mackinnon, Dumfries
Thanks for being so prompt at fixing the P.C. I would recommend your services to others
Thanks for fixing my computer and internet Barbara Campbell, Dalbeattie
Very prompt and courteous service to my laptops. I had been given the runaround by all sorts of so-called "experts" until I found John Martin's company in Yellow Pages. The quality and speed of service offered was wonderful and is always ready to offer valuable advice. Thank you John. Regards Graham Shaw. Graham Shaw, Kirkcudbright
John sorted out our computer problems when we first moved into the area and our machines have never worked so efficiently – they are also much faster. Whenever I have a query it is sorted out through a phone call in a language I can understand. I am never made to feel I am wasting John's time. Well done John – you have a great way of making people feel comfortable with computers and I would recommend your services to anyone! Pauline, Castle Douglas
Thank you for your quick response and efficiency in sorting out our problems. Our computer has never worked so quickly and the security system you installed allows me to browse and collect information now without worrying. Liz Waters, Shawhead
A Vote of thanks to John for rescuing the perishing so often and with such good grace. thanks Ronnie McLeod, Dumfries
As usual, John was on my doorstep promptly in answer to call of distress about my computer – all was fixed in record time. Thank you John and I am just sorry that now I am moving back to Yorkshire, you won't be on call anymore – unless you fancy the three-hour trip that is 🙂
Diane Diane Bainbridge, Crossmichael
We contacted Martin's Computer Services in April 2007 because our computer system was very dated and not coping with the new programs we were using. John Martin came in and talked to us about what we felt we needed and he told us what was achievable within our budget. He ordered up everything for us and returned a few days later to set it all up, he worked efficiently and quickly to make disturbance to our work minimal. We now have a great computer system and John has also kept in touch to make sure everything is running smoothly. A very good service, Thanks. Premier Livestock Handling, Dalbeattie
I wouldn't go to anyone else, this guy really knows what he is doing.Top marks for excellent service. Bill, Lockerbie
Thanks for your help – and for very prompt service. Problem solved. Mrs Jacqueline Milligan, Dumfries
Very good and efficient Technical support for our business and private computers, over a number of years. Ray Innes, Innes Design in Auchencairn
Great products quality job excellent after sales. M Middleton, Castle Douglas
Contacted John to enquire about laptop & printer, told John what I needed installed in the laptop, he did everything I asked for and the laptop & printer were delivered the next week and set up at home for me.
An excellent service carried out by John.
Would recommend John as a first-class gentleman and the service second to none, nothing was a problem.
Thank You!eat. Tom Telfer, Scotland
John has just installed a wireless router for me. He made it look so easy. Good job I did not waste my time (and money) buying from a high street retailer.
Thanks John, keep up the good work. Graham Shaw, Kirkcudbright
Excellent prompt service- sorted the pc and an ex Spanish laptop, also advised on security, wireless connections, and maintenance. should one have problems there`s only one place to go – John Martin Denzil, Dalbeattie
John provided me with an excellent, efficient, prompt and courteous service. My PC is now running like new.
I will be using him for all my PC servicing and any troubleshooting in the future.
Thank you! Robin, Kirkcudbright
I have always received prompt, first class service. The PC you supplied 3 years ago has never given any problems and I should have asked you to set up the wireless router for my new Laptop and avoided initial problems. Les Payne, Springholm
Very good service friendly good sound advice didn't use double dutch to explain things would use again if needed thanks. John Thompson, Dalbeattie
Our computer has never been so quick since John "fettled" it. Many thanks Joan Bellman, Southerness
Why was I so terrified of having a computer?
It's wonderful.
Few traumas as yet, though I've no doubt there will be plenty to come! Managed to solve them so far!
Will doubtless be in touch, but meanwhile, send many thanks for all your help. Morag Anderson, Dalbeattie
excellent service will definitely use in the future Graham, Dalbeattie
Very prompt service at very reasonable prices. Solved every problem we've ever had.
thanks Douglas Drysdale - Drysdales Catering & Bars in Castle Douglas
John utter professional. had him repair my pc couple of times and he explained everything to me, was worth every penny. valued his expert opinion. he told me from the minute of inspecting pc what would be entailed and how much this would cost. he also had the patience of a saint with me !!!!!!!! Joan Brown, Dumfries
First class service. Would recommend to anyone G.Allison, Auchencairn
Job done fast, effectively and everything was taken care off. James Whiteside, Palnackie
Excellent service, highly recommended due to past experiences. Jack Connelly, Lochfoot
John, you will be pleased to know that everything not just working but much improved since you did your hard drive repair. Your attention to details, communication and the service, in general, was very impressive and I imagine difficult to equal. Thanks again and I would have no hesitation in commending your service to anyone.
regards Chris Johnston
Prompt, thorough, efficient, user-friendly and listens! Many thanks – excellent service. Dr Jim Duck, Castle Douglas
This guy really knows his stuff, and had infinite patience with this silver surfer. Good to know that he is on the other end of the line when you need him. Irena Sochacka, Rockcliffe
Great service 'with a smile'. At last we have found a real expert. Thanks John for your help. Tony and Judy Tony and Judy Croager, Thornhill
Thank you for the excellent service today. For the first time have felt that an expert is now looking after my computer requirements– not often these days that you can feel great confidence in an individual – thank you so much Martin for all that you did. Absolutely delighted with everything achieved. Really am most grateful. Received your instructions for care of the pc and will carry out all tasks specified. Ken Butler, Castle Douglas
Always responds quickly to fix our problems which we are grateful for. Would recommend him to anyone whose computer needs attention. Many thanks John. Nan & Jim, Dumfries
I am extremely impressed by your website Martin – extremely professional & slick!
Thanks for sorting out my latest computer problem, plus your quick tuition on how to tidy up my e-mails! Pauline Drysdale, Castle Douglas
Thank you for the excellent service and back up, you gave us recently on our introduction to internet and webcam etc. Also, your excellent tuition and PATIENCE that you showed to us we will certainly recommend you to everyone KIND REGARDS BARRY & LYNNE Barry and Lynne, Dalbeattie
Saved me again, many thanks, great service Duncan, Nethermill
I would like to congratulate you and your company on your fast and quick response to any difficulties I have had with my computer or laptop
thank you WM Currie, Dumfries
We have been using Martins Computer Services for several years, originally whilst in Scotland and latterly in Spain and have been extremely pleased with the service received. David C, Spain
As usual, a fast and efficient solving of the problem. Over a number of years, I have been able to be confident that the service I get is first rate. Gerry Lynch, Dumfries
Very good website and very friendly towards the customer. Would use again without a problem.
Thanks for your expert advice. Mark, Castle Douglas
Excellent service, fast work and would highly recommend. Shaun Hall, Castle Douglas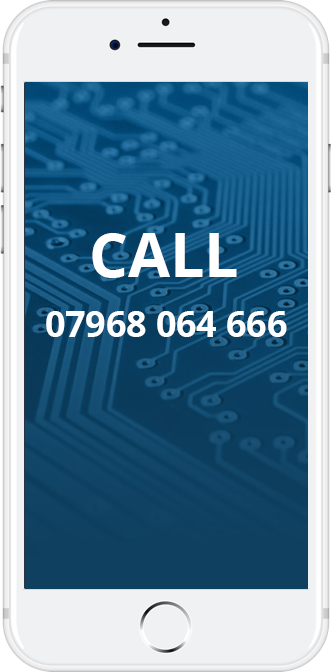 Contact us
You can contact John Martin on his mobile at 07968 064 666. Please only call at sensible times. You can request prices and request a service.
You may also contact John via his personal e-mail address which is martinscomputers@me.com or via his MSN messenger address which is jminbox@msn.com.
You can also use the VOIP software, SKYPE to contact Martin's Computers directly using the username:
"martinscomputers".